Did anybody else have Myspace back in the day and fill out these questionaries all the time? They filled in many a (cough cough) study break at Uni. No kids, I do not encourage you filling these in during your study breaks. Thanks Gold Coast Mumma for instructing me to do this!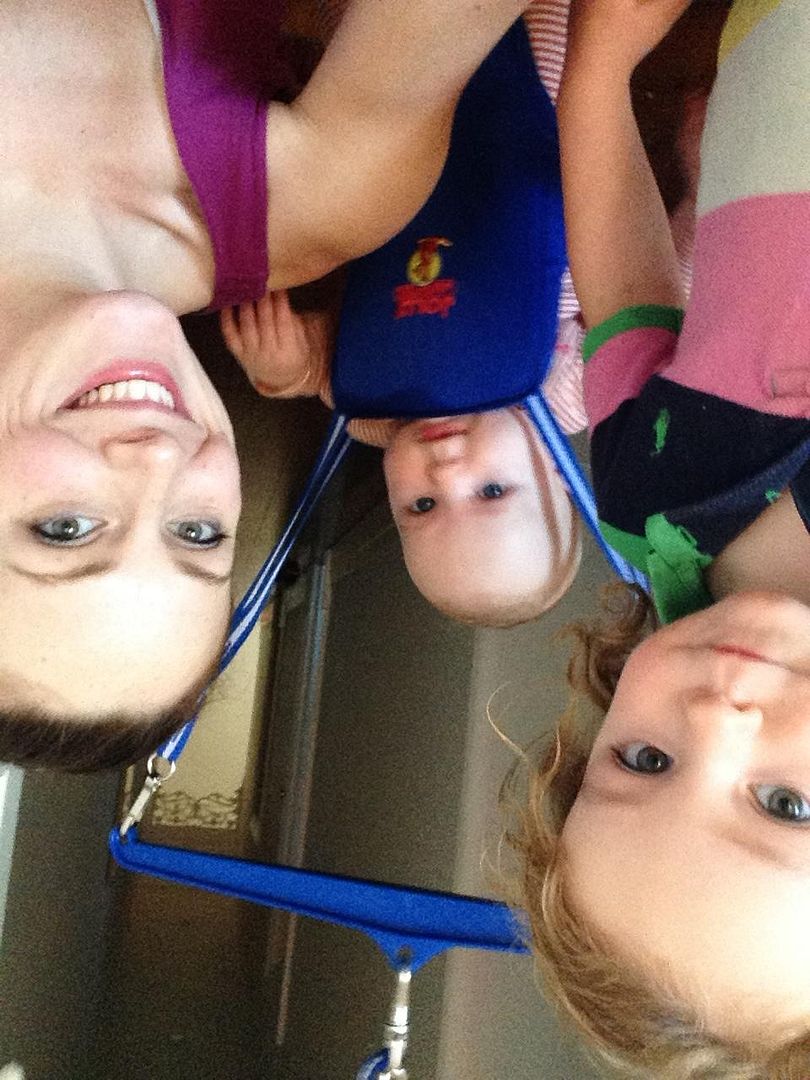 1. What time did you get up this morning? 6.45 - sleep in.
2. How do you like your steak? Bloody.
3. What was the last film you saw at the cinema? The Great Beauty: 8/10.
4. What is your favorite TV show? I just caught up on the past few episodes of the RHOM on youtube. It is A+ tv watching!
5. If you could live anywhere in the world where would it be? Happy here in Melbourne for now.
6. What did you have for breakfast? Porridge with strawberries and seeds. And then Tivoli Bakery hot cross buns with lots of butter! And a Haigh's choccy frog! It's Easter.
7. What is your favorite cuisine? I am really thinking about this..... you know what, I don't know! I like them all. I can't go past anything cooked in duck fat or butter or garlic, so let's say french.
8. What foods do you dislike? Aniseed. Bluuur! and parsley. So overpowering.
9. Favorite Place to eat? Way too hard a question.
10. Favorite dressing? Garlic, lemon juice, mustard and olive oil.
11.What kind of vehicle do you drive? Wrangler!
12. What are your favorite clothes? Anything comfortable. I hate uncomfortable clothes.
13. Where would you visit if you had the chance? India.
14. Cup 1/2 empty or 1/2 full? Full. And filling.
15. Where would you want to retire? Never in one place.
16. Favorite time of day? Morning and Sunset.
17. Where were you born? On the seaside. Mornington.
18. What is your favorite sport to watch? I love the equestrian in the olympics, but other than that I'm not a sport watcher.
19. Bird watcher? I would rather bird watch than sport watch. But no.
20. Are you a morning person or a night person? Morning. Night. I'm just an all day kind of person!
21. Do you have any pets? 2 dogs. 2 fish. More than enough!
22. Any new and exciting news you'd like to share? Not right this minute.
23. What did you want to be when you were little? A vet. My younger brother, he wanted to be a lolly pop lady. That joke never gets old in our family.
24. Are you a cat or dog person? Dog.
25. What was your last drink? Soda stream. I am hooked on it. Sometimes I think I just like the sound the machine makes.
26. Always wear your seat belt? Yes, and I always make sure everyone else is wearing one too.
27. Any pet peeves? Phone/laptop/ipad/camera running out of battery.
28. Favorite Pizza Toppings?
29. Favorite Flower? Hydrangea. We planted about 10 baby hydrangea a few months ago in the front garden... pretty!
30. Favorite ice cream? Hokey Pokey.
31. Favorite fast food restaurant? I have to say my own, even though it won't be open for another couple of months!
32. How many times did you fail your driver's test? None.
33. From whom did you get your last email? Likely an online store. I have signed up to way too many databases.
34. Which store would you choose to max out your credit card? Don't put ideas in my head.
35. Do anything spontaneous lately? Yesterday I spontaneously stayed in my pj's all day, it was lovely.
36. Like your job? Love it.
37. Broccoli? Yes.
38. What was your favorite vacation? Myanmar. Burma. Friends of ours charted a boat and 12 of us spent 2 weeks floating around the archipelago. I'd only known BB for a few months then and couldn't believe that is how people holiday, it was like a dream.
39. Last person you went out to dinner with? BB and the baby-sons. We had burgers on Chapel Street - nothing fancy.
40. What are you listening to right now? Peace and quiet because the kids are napping.
41. What is your favorite color? Black, white, grey, blue and any shade of pink.
42. How many tattoos do you have? None. Not for me.
43. What time is it? It's time for lunch.
44. Coffee ?? Is kind of how I've made my living.
The end.
You will never get the few minutes it took you to read that back. Sorry. I'm running off to the family egg hunt now. Happy Easter. Or if you don't celebrate Easter, happy holiday!